Tim Gajser
2019 MX GP World Champion
Tim Gajser ist ein slowenischer Motocross-Profi. Er fährt für das Team Honda HRC in der MXGP-Klasse bei den FIM MXGP Weltmeisterschaften. Tim wurde am 8. September 1996 in Ptuj, Slowenien, geboren. Sein Vater Bogomir war ebenfalls Motocross-Fahrer und führte seinen Sohn schon in jungen Jahren an den Sport heran. Er ist noch heute sein Trainer. Gajser hat einen älteren Bruder Nejc und zwei jüngere Schwestern Alja und Neja. 1995 erlitt seine Familie eine Tragödie, als sein 3-jähriger Bruder Žan bei einem Rennunfall ums Leben kam. Während eines Rennens war der kleine Junge auf der Strecke unterwegs und wurde bei einem Sprung vom Motorrad seines Vaters getroffen. Tim Gajser fährt mit der Nummer 243 zu Ehren seines verstorbenen Bruders, der am 24. März geboren wurde. 2015 gewann Gajser mit dem Gariboldi Honda-Team seine erste Weltmeisterschaft in der MX2-Klasse. 2016 qualifizierte er sich mit dem Team Honda HRC für die MXGP-Klasse. In einer beeindruckenden Rookie-MXGP-Saison wurde Gajser zum MXGP-Weltmeister 2016.
Mehr sehen...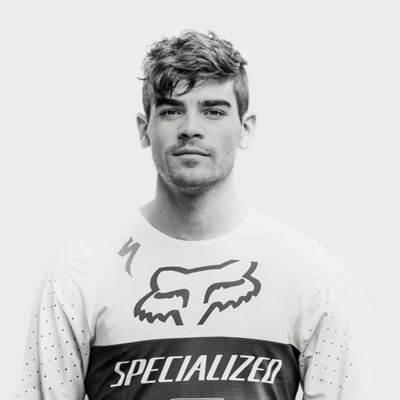 Loic wurde in Südfrankreich an der Côte d'Azur geboren. Er war schon immer gerne auf dem Bike und begann früh XC, DH und Trial zu fahren. Loic trainierte auf den berühmten Tracks wie Peille oder Cap d'Ail und bekam seinen ersten Vertrag als Junior. Durch das Training mit seinem Idol Sam Blenkinsop verbesserte er seine Geschwindigkeit und sein Racing.

Gesunde Ernährung, Regeneration, Offtime und die Zusammenarbeit mit seinem besten Freund und Mechaniker Jack Roure führten dazu, dass Loic das Elite-Podium in seinem zweiten Jahr als Junior in Windham USA erreichte. 2015 wurde er Weltmeister und gewann seine erste Weltcup-Etappe 2016 in Cairns-Australien.
Mehr sehen...
Neuigkeiten
SX20 Timeline Recap | 28.05.20
Fox Family, our first concern is the safety of the public and our employees, so we've chosen to temporarily close our corporate headquarters and US retail stores to help mitigate the spread of Coronavirus (COVID-19). We will monitor the situation closely and reopen when we believe the risk levels have abated. We realize the impact a closure can have on store employees, and they will continue to be compensated during this difficult time. Customers can continue to shop on foxracing.at/.
EUROPE Customer Support
Our call center is still operational, you can reach us via email at customerservice.eu@foxracing.com and by phone 0800 068 880.
Hours:
Monday – Friday: 8am - 6pm PST
Thank you in advance for your patience and flexibility as we adapt to these changes and help keep our communities safe.
- Fox Racing Team.
Mehr sehen...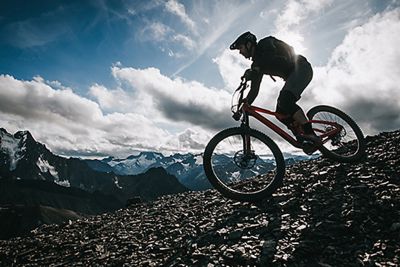 First Descent | Kenny Smith | 30.04.20
Every great adventure starts with a visionary. Kenny Smith's dream was to combine two passions - mountain bikes and helicopters - into one once-in-a-lifetime trip. The plan was simple: visualize the route, then make it happen. Between the initial vision and journey's end is a whole lot of fun. Join Kenny Smith and crew as they explore remote parts of British Columbia by bike and heli.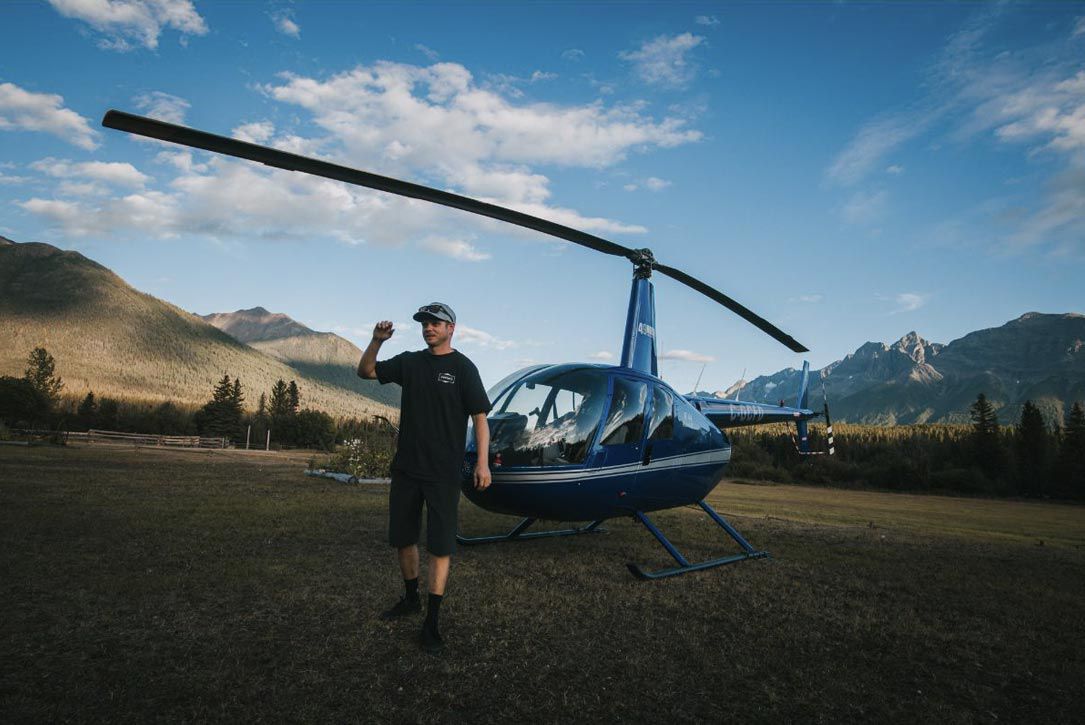 ¨I'm fortunate to have the opportunity to combine my new career in aviation with my passion for bikes. Exploring BC from the air opens possibilities for riding in zones I've never imagined. There's so much unexplored terrain in BC, it's hard to describe until you see the scope of it from the air.¨ - Kenny Smith.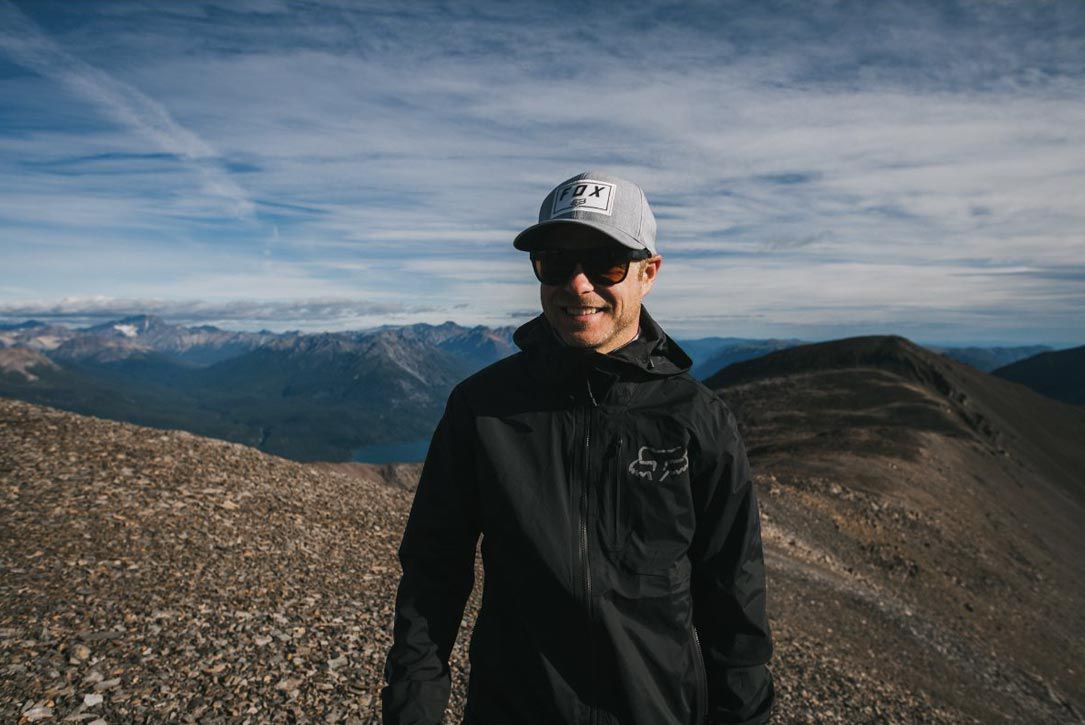 ¨Planning a trip like this is stressful not knowing if the lines will be rideable. The relief of seeing the zone and getting some tires on the ground is unbeatable. What you see from the air and the reality on the ground can be two different things.¨ - Kenny Smith.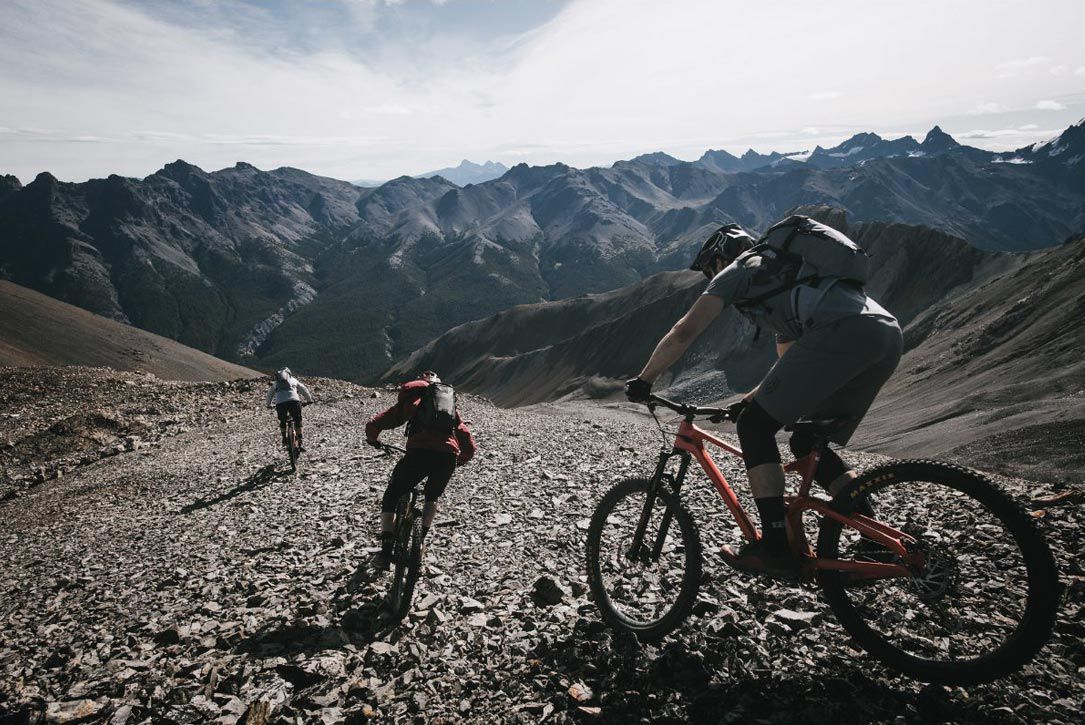 ¨Dropping into the first descents with Fraser and Charlie is a feeling I won't forget. We rode pockets of small rocks but found sections of sand, boulders, and lots of shale; pretty much every flavour of rock you could imagine.¨ - Kenny Smith.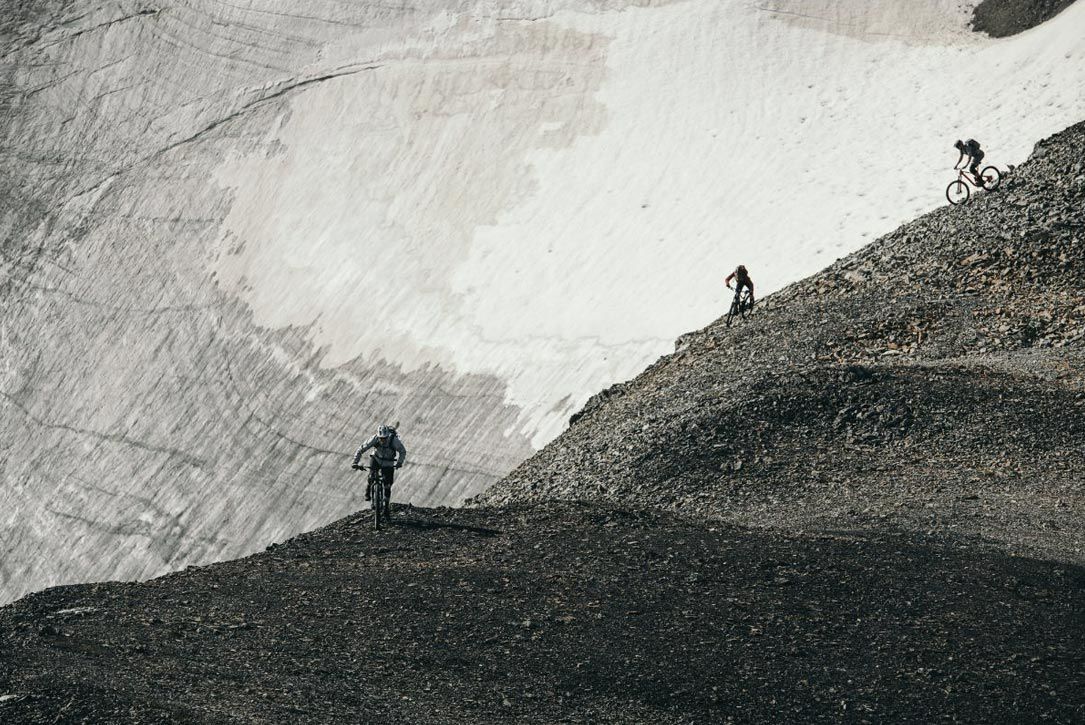 ¨Riding next to glaciers in remote British Columbia is unbelievable, and ultimately they created the terrain we were riding.¨ - Kenny Smith.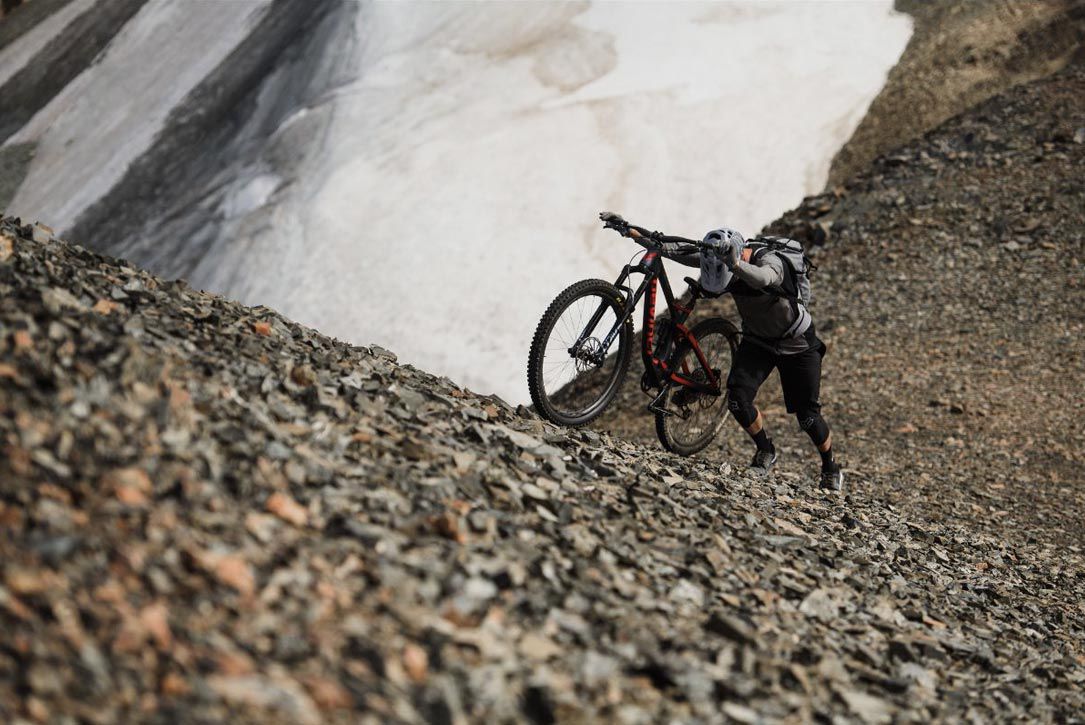 ¨The lines were big, and so were the hikes out.¨ - Kenny Smith.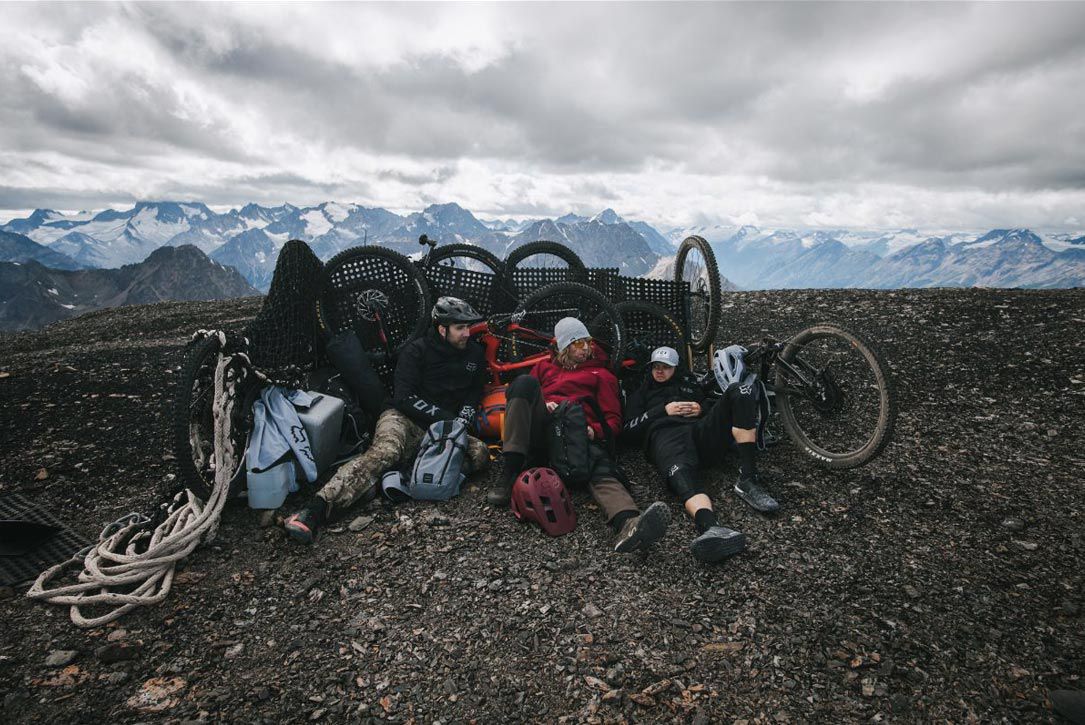 ¨We got into some crazy wind mid day and made a windbreak out of our camping gear. It made for a nice mid day rest after an eventful first 24 hours.¨ - Kenny Smith.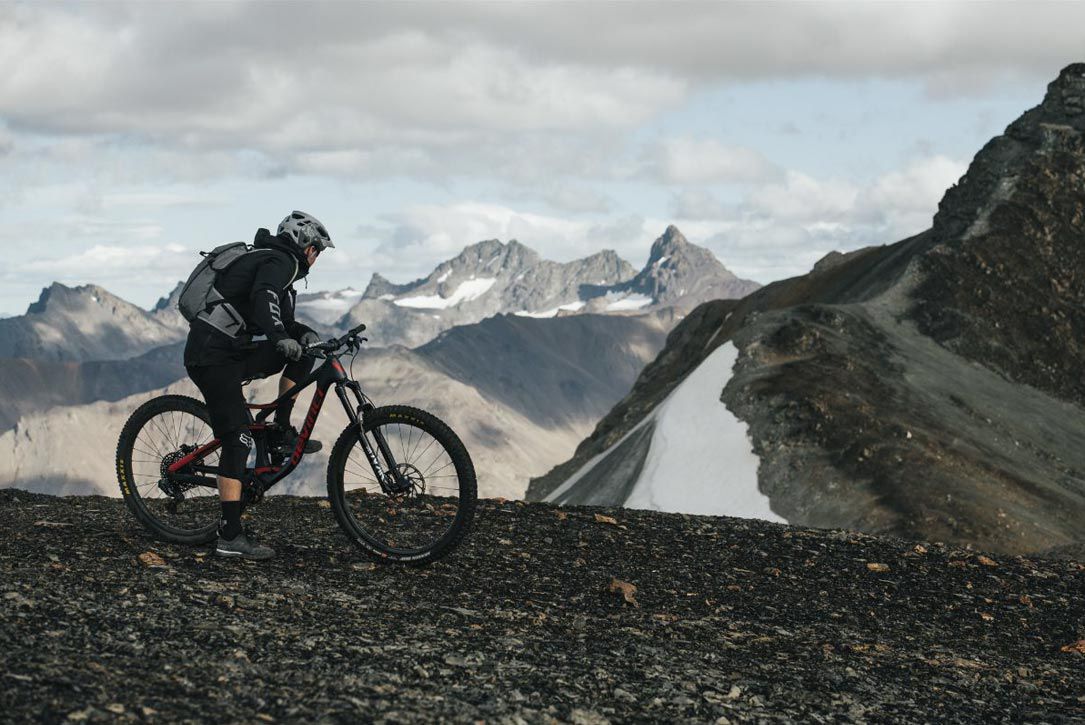 ¨The feeling of staring at infinite riding options has become an obsession.¨ - Kenny Smith.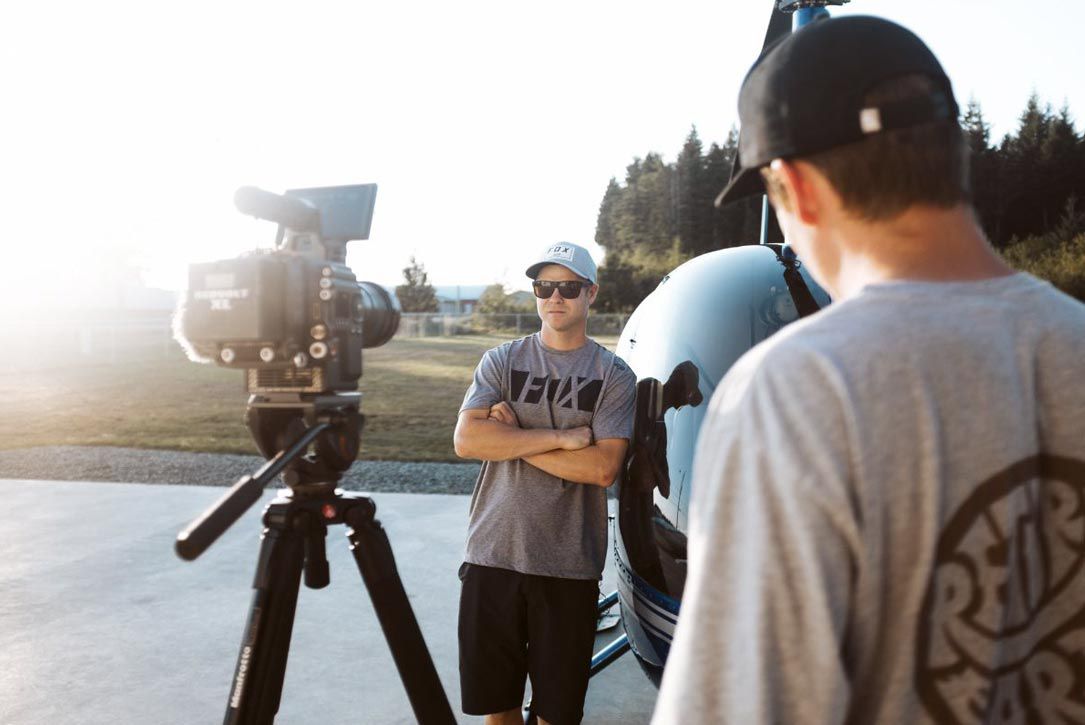 ¨It is always an honour to work on a project with Margus and Matt behind the lens. They're an amazing team to work with. Margus was the one who got me into the exploring remote places and multi day adventures. He's a beast and look forward to many more trips like this.¨ - Kenny Smith.
Featured Riders: Kenny Smith, Fraser Newton, Margus Riga, and Charles Diamond.
Mehr sehen...
FOX RACING® ÖSTERREICH - OFFICIAL SITE
Fox Racing wurde 1974 gegründet und behauptet sich seitdem als Innovationsträger in der MX-Branche durch die Entwicklung und Produktion von Motocross-Ausrüstung und -Bekleidung für die erfolgreichsten Piloten der Welt. Getreu seiner athletisch orientierten Design-Philosophie hat das Unternehmen seine Tätigkeit und seine Produkte auf den MTB- und BMX-Sport erweitert und nutzt seinen kreativen Innovationsgeist für die Entwicklung motocross-inspirierter Lifestyle-Bekleidung im Herren-, Damen- und Jugendsegment.