Tim Gajser
2019 MX GP World Champion
Tim Gajser ist ein slowenischer Motocross-Profi. Er fährt für das Team Honda HRC in der MXGP-Klasse bei den FIM MXGP Weltmeisterschaften. Tim wurde am 8. September 1996 in Ptuj, Slowenien, geboren. Sein Vater Bogomir war ebenfalls Motocross-Fahrer und führte seinen Sohn schon in jungen Jahren an den Sport heran. Er ist noch heute sein Trainer. Gajser hat einen älteren Bruder Nejc und zwei jüngere Schwestern Alja und Neja. 1995 erlitt seine Familie eine Tragödie, als sein 3-jähriger Bruder Žan bei einem Rennunfall ums Leben kam. Während eines Rennens war der kleine Junge auf der Strecke unterwegs und wurde bei einem Sprung vom Motorrad seines Vaters getroffen. Tim Gajser fährt mit der Nummer 243 zu Ehren seines verstorbenen Bruders, der am 24. März geboren wurde. 2015 gewann Gajser mit dem Gariboldi Honda-Team seine erste Weltmeisterschaft in der MX2-Klasse. 2016 qualifizierte er sich mit dem Team Honda HRC für die MXGP-Klasse. In einer beeindruckenden Rookie-MXGP-Saison wurde Gajser zum MXGP-Weltmeister 2016.
Mehr sehen...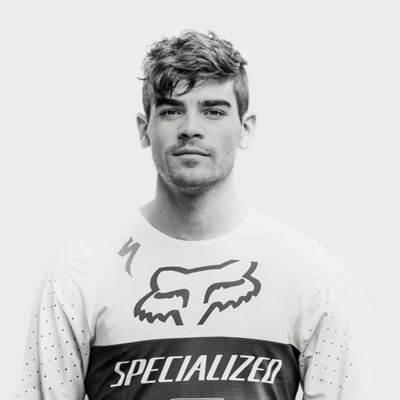 Loic wurde in Südfrankreich an der Côte d'Azur geboren. Er war schon immer gerne auf dem Bike und begann früh XC, DH und Trial zu fahren. Loic trainierte auf den berühmten Tracks wie Peille oder Cap d'Ail und bekam seinen ersten Vertrag als Junior. Durch das Training mit seinem Idol Sam Blenkinsop verbesserte er seine Geschwindigkeit und sein Racing.

Gesunde Ernährung, Regeneration, Offtime und die Zusammenarbeit mit seinem besten Freund und Mechaniker Jack Roure führten dazu, dass Loic das Elite-Podium in seinem zweiten Jahr als Junior in Windham USA erreichte. 2015 wurde er Weltmeister und gewann seine erste Weltcup-Etappe 2016 in Cairns-Australien.
Mehr sehen...
Neuigkeiten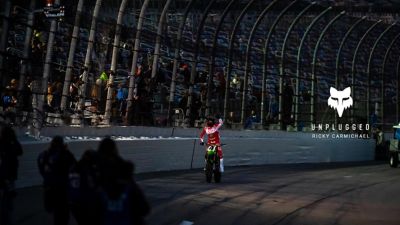 Ricky Carmichael | Unplugged | 09.04.21
The latest Fox Unplugged shares an inside look at the G.O.A.T.'s continued commitment to professional and amateur racing as we document the weekend of Daytona Supercross and the Ricky Carmichael Amateur Supercross. Race day has changed a bit since Ricky's retirement from professional racing, but the pressure to deliver remains starting with track design, commentating, and providing a platform for the future of the sport.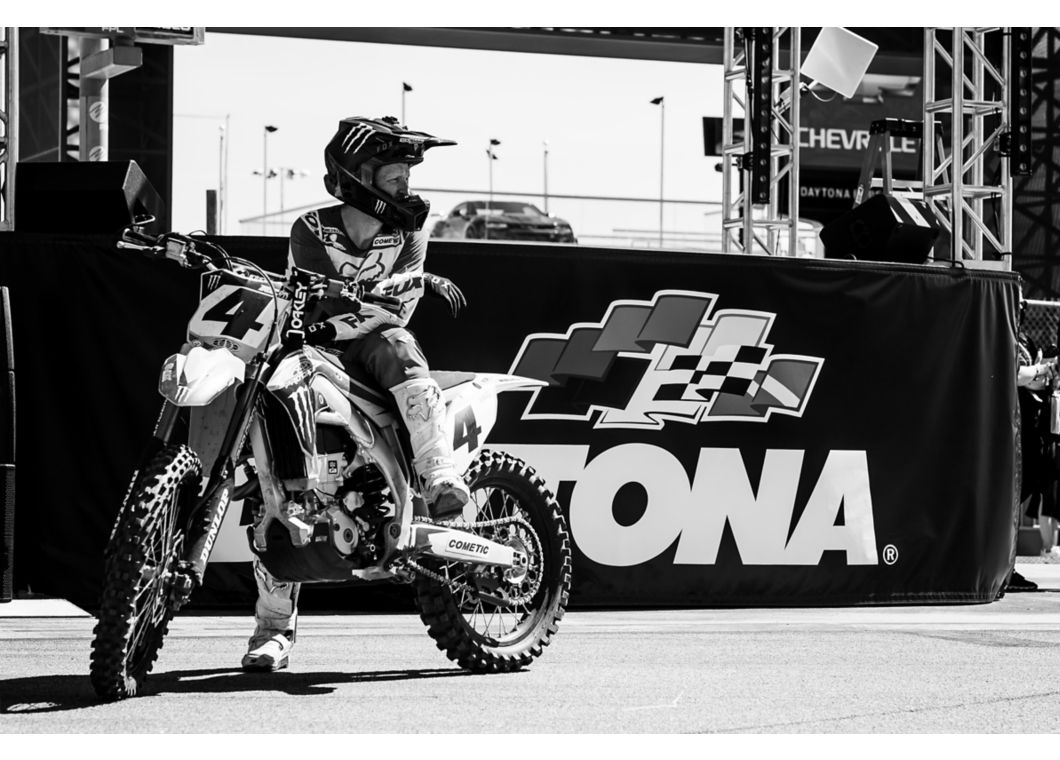 FRESH THREADS
They say dress for the job you want, and if CEO of Scrubbing Jumps is that job, shop now to add the freshest gear from our new season drop to your style resume.
Mehr sehen...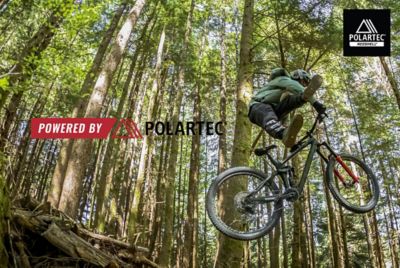 FOX X POLARTEC® - NEOSHELL | 31.01.21
Bodies and bikes are in motion; they should be comfortable. To make this possible, we have redefined the idea of a product line. Traditionally, lines have been centered around disciplines, such as downhill or cross-county. Instead of compartmentalizing apparel for each discipline, we wanted to give riders options. In a year of riding, there is no one gear fits all. The kit should be cohesive and defined by the experience of the user.
Polartec® was our absolute best partner in this pursue. Our feeling is that when you're mixing two things together—in this case their technical prowess and our product design philosophy—you can really create something special.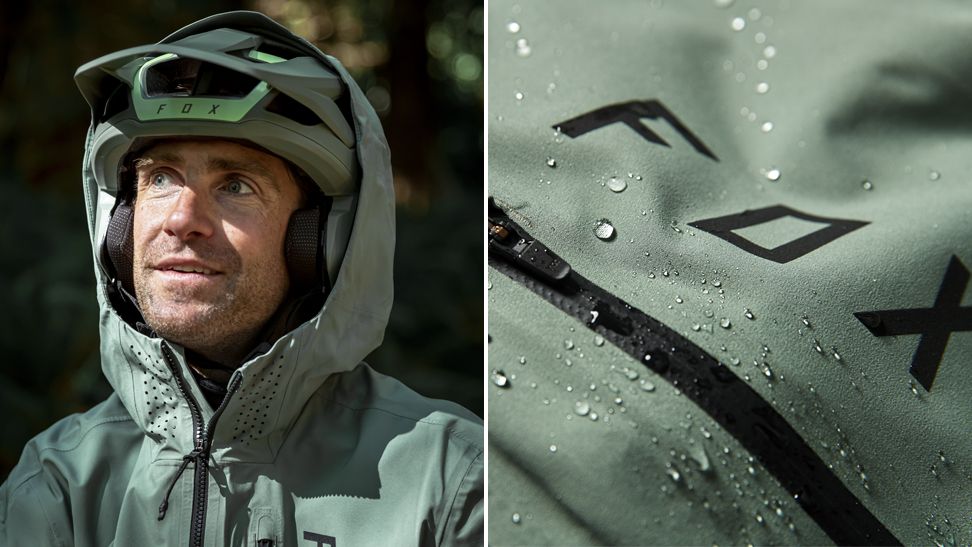 LET IT RAIN. LET IT RAIN. LET IT RAIN.
Ominous clouds above. Looks like rain, but this time you press on. With the Flexair NeoShell Jacket, we've re-imagined rainwear. As you navigate the elements, the waterproof, windproof and highly breathable fabric keeps you dry and comfortable.
This jacket redefines what it means to be weatherproof by using Polartec® Neoshell®. This incredible fabric strikes the prefect balance in both breathability and water resistance. It makes adventuring easy, even in harsh conditions.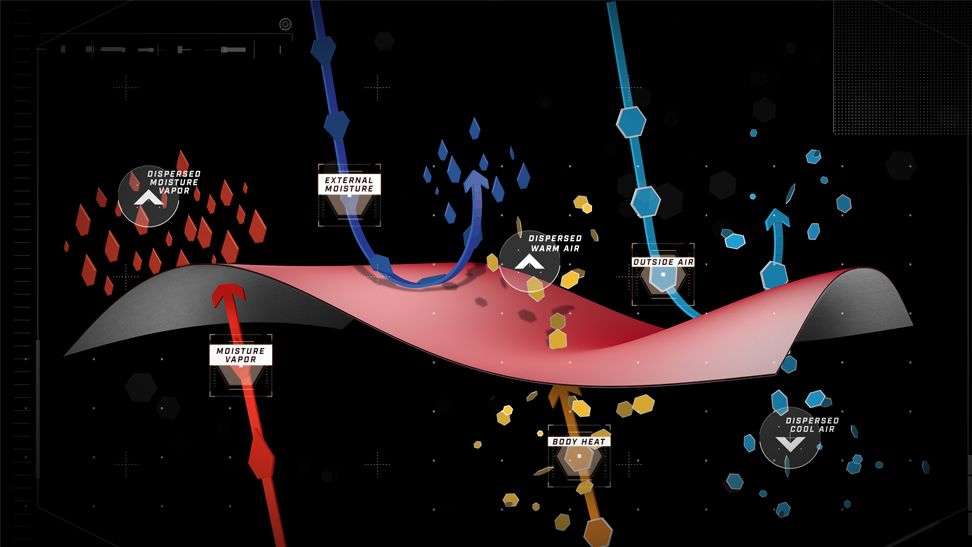 Technology: Polartec® NeoShell ®
Benefit: The world's most breathable waterproof fabric technology.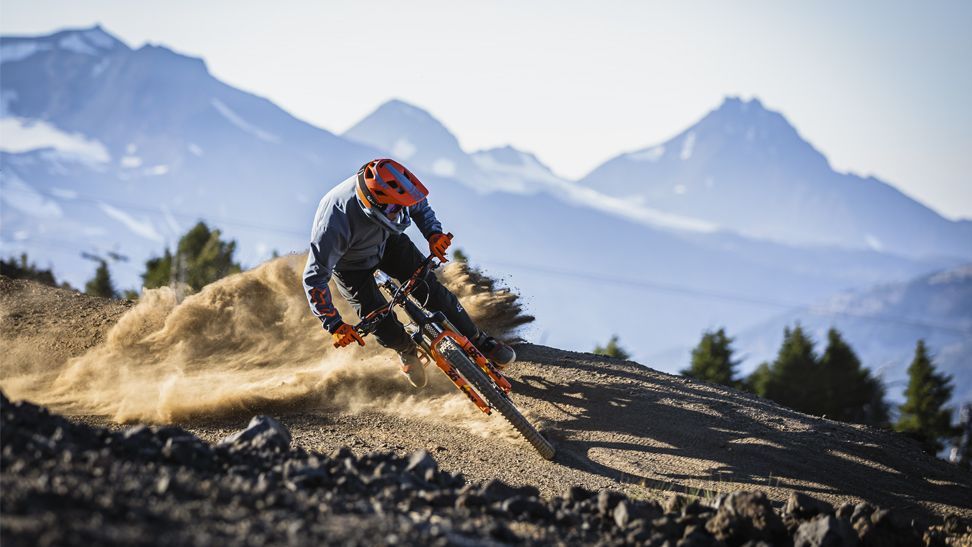 THE COLDER THE BETTER.
It's freezing. So, what do you do? Stay inside? Nah! That means you won't get out on the trail and ride. We've got your back with our Flexair Alpha® Jacket. The secret sauce here is Polartec® Alpha®. This "active insulation" is engineered for consistent warmth, while allowing the body to optimize its temperature by pulling heat away from the skin and releasing it directly into the air.
Technology: Polartec® Alpha®
Benefit: Consistent warmth, while allowing greater breathability during activity.
A COLLECTION MADE BETTER TOGETHER.
Our collaboration together has been a game-changer. That's why our latest mountain bike specific outerwear is anything but ordinary. Click the link below to check out the Fox x Polartec® collection!
Mehr sehen...
FOX RACING® ÖSTERREICH - OFFICIAL SITE
Fox Racing wurde 1974 gegründet und behauptet sich seitdem als Innovationsträger in der MX-Branche durch die Entwicklung und Produktion von Motocross-Ausrüstung und -Bekleidung für die erfolgreichsten Piloten der Welt. Getreu seiner athletisch orientierten Design-Philosophie hat das Unternehmen seine Tätigkeit und seine Produkte auf den MTB- und BMX-Sport erweitert und nutzt seinen kreativen Innovationsgeist für die Entwicklung motocross-inspirierter Lifestyle-Bekleidung im Herren-, Damen- und Jugendsegment.