Images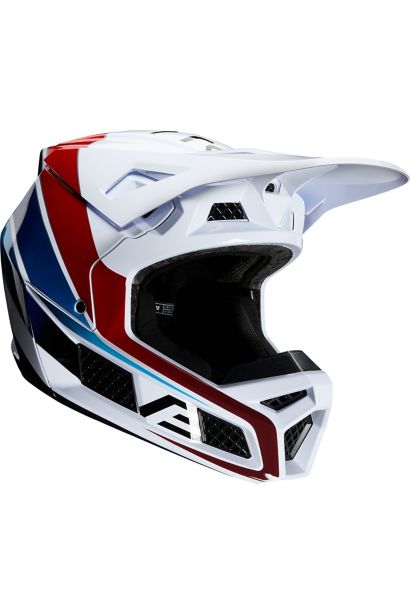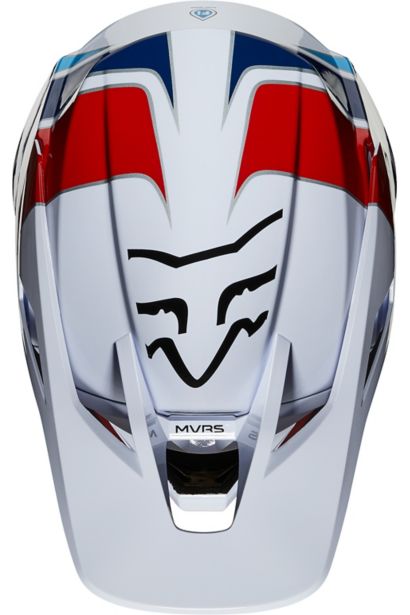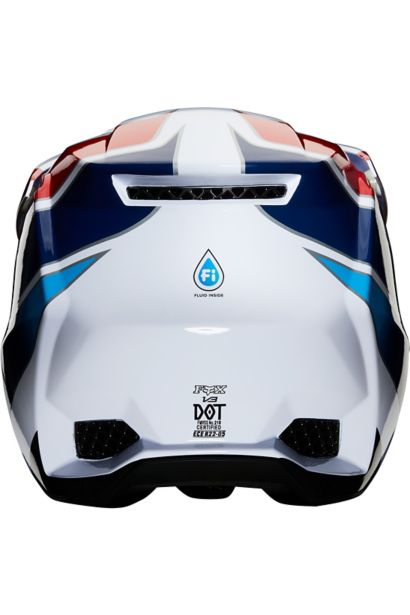 Details
V3 Durven Helm
Artikel Nr.:

23945-922-XL
Der V3 Durven bietet ein Grafikdesign, das genauso rasant aussieht, wie du fährst. Mit dem Durven und seiner 3-farbigen Streifen-Optik wirst du auf dem Track mit Sicherheit einige Köpfe verdrehen und kannst gleichzeitig geschützt und mit Zuversicht die Pisten hinabrasen. Der V3 ist der Crosshelm mit der fortschrittlichsten Technologie in unserem Sortiment. Dieses Champions-Modell bietet dir ein neues, extrem atmungsaktives Design und ein bahnbrechendes Konzept für zuverlässigen Linear- und Rotationsaufprallschutz. Dieses Hightech-Update bündelt außerdem zahlreiche revolutionäre Features, wie Fluid Inside™ und das von Fox entwickelte MVRS. Der von den schnellsten Piloten des Planeten getragene und perfektionierte V3 ist der Helm für Motocross-Champions.
Der erste Helm mit zwei Rotationsmanagementsystemen: Fluid Inside™ und MVRS™  
Fluid Inside™, eine neu entwickelte Technologie zur Zerstreuung der Rotations- und Linearenergie, die bei einem Aufprall auf das Gehirn des Piloten einwirkt  
Magnetic Visor Release System™ (MVRS) der zweiten Generation. Überarbeitetes Design für zuverlässigere Abweisung von Schmutz und ausgeklügeltes Freigabesystem zur Abschwächung von außen einwirkender Rotationskräfte  
Varizorb™ EPS-Liner in dualer Dichte für optimierten Aufprallschutz durch die Zerstreuung der bei einem Stoß freiwerdenden Kräfte auf eine größere Oberfläche  
Patentierter CAGE™ Kinnbügel/Gesichtsfeldausschnitt für optimiertes Energiemanagement im Falle eines Aufpralls  
Außenschale aus Multi Composite Technology™ (MTC) aus Carbon und FRP-Harzen für ein leichtes, jedoch robustes Schalendesign  
4 Schalen- und EPS-Größen für eine in dieser Kategorie unschlagbare Passform  
Lüftungsöffnungen mit Schutzblenden aus spritzgeformtem Mesh für herausragende Atmungsaktivität und Luftzirkulation und schützen vor Staub und Schlamm  
Herausnehmbarer, waschbarer X-Static® Komfortliner und Wangenprotektoren sind antimikrobiell, neutralisieren Gerüche und leiten Feuchtigkeit vom Kopf ab  
Erfüllt bzw. übertrifft die Helmnormen DOT und/oder ECE 22.05
V3

TECHNOLOGY & FEATURES

Fluid Inside

Fluid® incorporates a matrix of pods oriented around the head and attached to the helmet interior. By precisely decoupling or "floating" the helmet on the head, each Fluid pod matrix acts like CSF to manage linear and rotational forces acting on soft brain tissue.

MVRS

Designed to stay firmly in place through aggressive dirt bike riding and roost conditions but detach from the helmet upon impact to help mitigate external rotational forces that can affect your head during a crash.

Varizorb

The dual-density liner is meant to provide improved protection by progressively dampening impact forces across a wider surface area.

CAGE™

Our patent-pending CAGE™ is intended to improve energy management in the event of an impact to the chin bar/eye port.
features