Images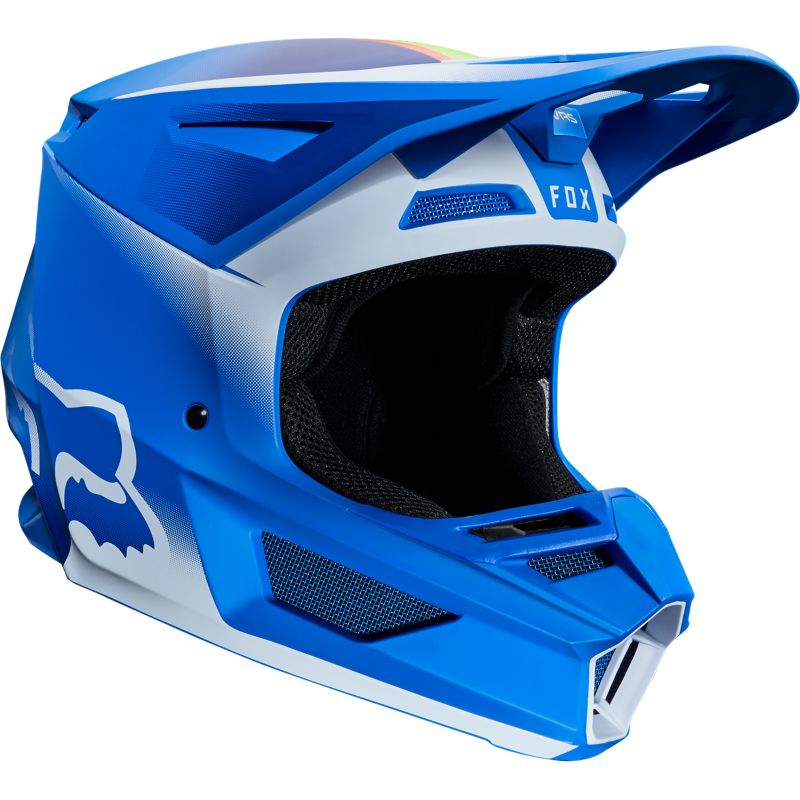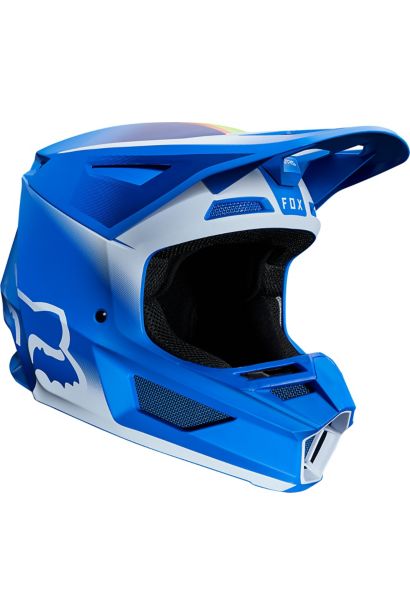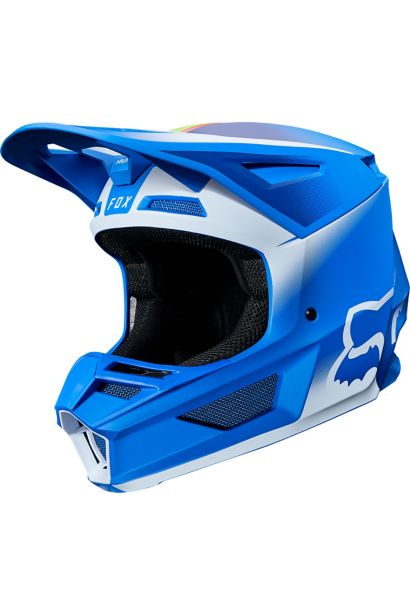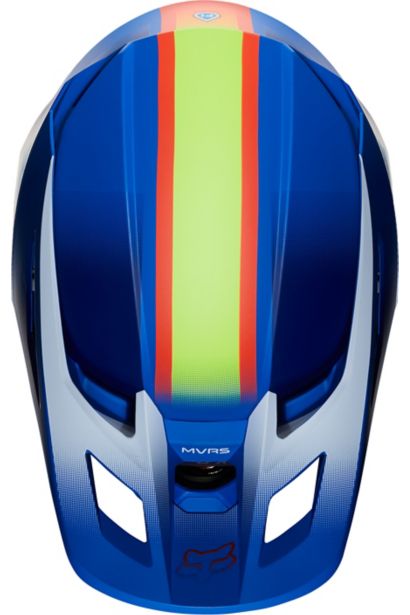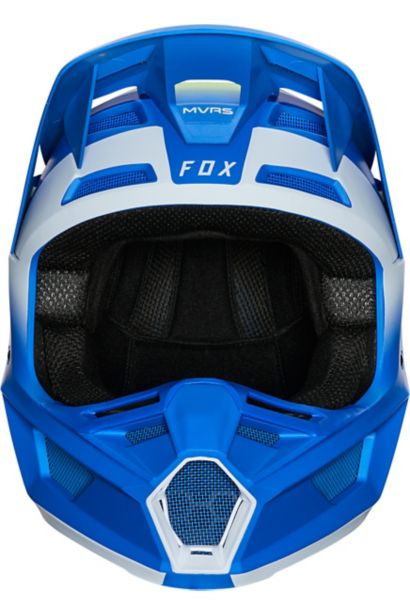 Der Fox V2 Vlar kombiniert erstklassige Performance mit einer klaren, modernen und spielerischen Ästhetik. Die als Graffiti getarnte Grafik verleiht dem klassischen Look eine neue Dimension. Unter vier unterschiedlichen Farbausführungen findest du ganz sicher den V2 Vlar, der deinen individuellen Fox Look ergänzt. Der Helm übertrifft die Normen ECE 22.05 und DOT. Die Außenschale aus Glasfaser garantiert Beständigkeit, während die EPS-Innenschale in zwei Dichten auch an härtesten Tagen auf dem Track zuverlässigen Schutz bietet.
Der Crosshelm bietet außerordentliche Luftzirkulation zum Schutz vor Überhitzung an heißen Tagen auf dem Track. Zehn Einlass- und vier Auslassöffnungen sorgen für Frischluft und die Ableitung von Wärme. Dieses System erleichtert bei glühender Hitze durch seine kühlende Wirkung.
Fluid Inside™, eine neu entwickelte Technologie zur Zerstreuung der Rotations- und Linearenergie, die bei einem Aufprall auf das Gehirn des Piloten einwirkt  
Magnetic Visor Release System™ (MVRS) für schnelles Ablösen bei einem Aufprall  
Varizorb™ EPS-Liner in dualer Dichte für optimierten Aufprallschutz durch die Zerstreuung der bei einem Stoß freiwerdenden Kräfte auf eine größere Oberfläche  
Leichtgewichtige Schalenkonstruktion aus injiziertem PC & ABS zerstreut die Energie im Falle eines Aufpralls  
4 Schalen- und 4 EPS-Größen für eine präzise Passform  
Kinnbügel aus EPP/PU für leichtgewichtiges Design und optimales Energiemanagement bei einem Aufprall  
Herausnehmbarer, waschbarer XT2® Komfortliner und Wangenprotektoren sind antimikrobiell, neutralisieren Gerüche und leiten Feuchtigkeit vom Kopf ab  
11 Lufteinlass- und 4 Luftauslassöffnungen für optimale Luftzirkulation  
Erfüllt oder übertrifft die Helmnormen ECE 22.05 und/oder DOT
V2

TECHNOLOGY & FEATURES

Fluid Inside

Fluid® incorporates a matrix of pods oriented around the head and attached to the helmet interior. By precisely decoupling or "floating" the helmet on the head, each Fluid pod matrix acts like CSF to manage linear and rotational forces acting on soft brain tissue.
features